Say Yes at Allure
At Allure Bridal Boutique, our mission is to be North Central Florida's most bride-friendly boutique with the perfectly curated selection of both trendy and classic gowns, and an exceptional team of staff members whose top priority is serving our brides. Allure provides brides and their parties with a comfortable environment to celebrate this incredibly special time. Our team is here to guide you and to provide answers and solutions to your questions and concerns on your journey to finding the perfect dress. We know that you and your party deserve to celebrate in style in a warm and professional environment with a staff that loves what they do and enjoys celebrating with every bride as they say YES at Allure Bridal Boutique!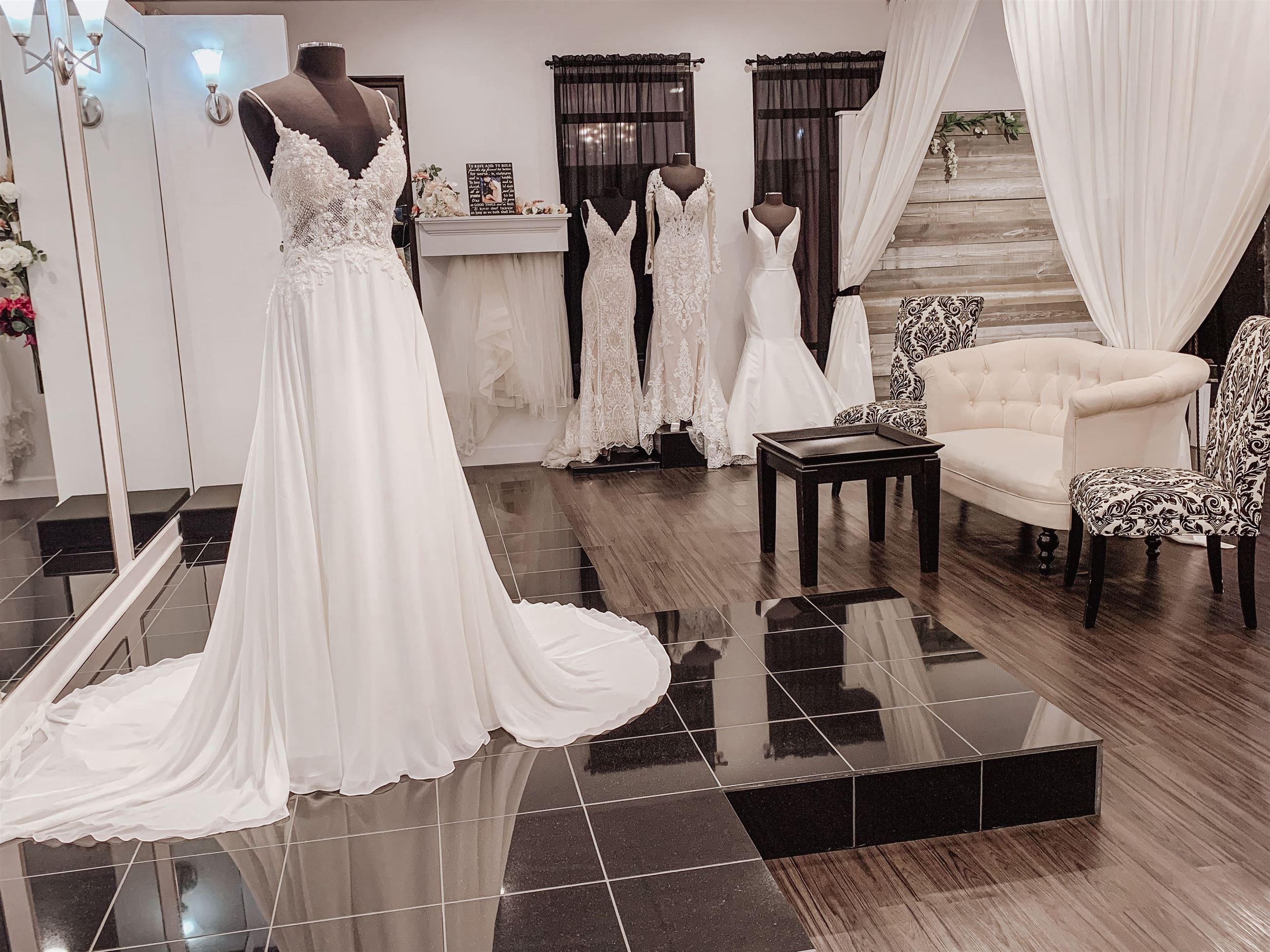 About Us
Allure has been a leader in the North Central Florida formalwear industry since 2008. We are a locally owned, intimate bridal boutique, committed to assisting every bride who walks through our doors in preparing for the most important day of her life! From the day you find your dream dress through the day you marry the person of your dreams, your personal stylist will be there to assist you every step of the way.
Our stylists truly love what they do and believe that every bride deserves to have the experience of a lifetime as she searches for the dress of her dreams! At Allure Bridal Boutique, our goal is to guide you and assist you in finding a dress that is the perfect expression of you and your love story. We provide each and every bride with a one-on-one, personalized shopping experience, tailored to their specific style and vision. We know that dress shopping can sometimes feel overwhelming, so our staff makes it a priority to make the day you choose your dress as memorable and exciting as the day you say "I Do!" And when you say YES to the dress, our staff will be the first to celebrate with you by popping a bottle of champagne!